Cooperative Extension News & Publications
Arkansas County, Arkansas
Welcome to our News and Publications page! Below you will find local newsletters, news stories, and/or links to other relevant publications. Please contact our county Extension office for additional information.
For accessible versions of PDF files, please contact Grant Beckwith, Arkansas County Staff Chair.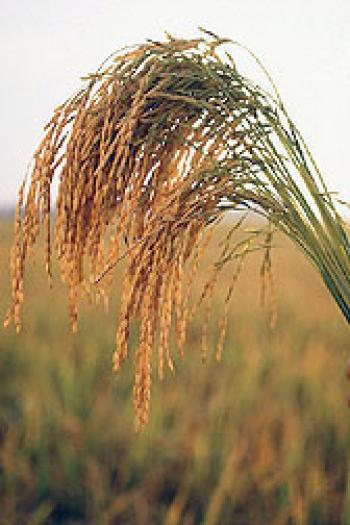 Arkansas County Agriculture
Agriculture is an integral part of the Arkansas County culture and is vital to the economy of Arkansas County. The Arkansas County Cooperative Extension Service provides several educational programs. To find out more on these programs contact Grant Beckwith, County Extension Agent - Staff Chair or Phil Horton, County Extension Agent - Agriculture.
Photo: Rice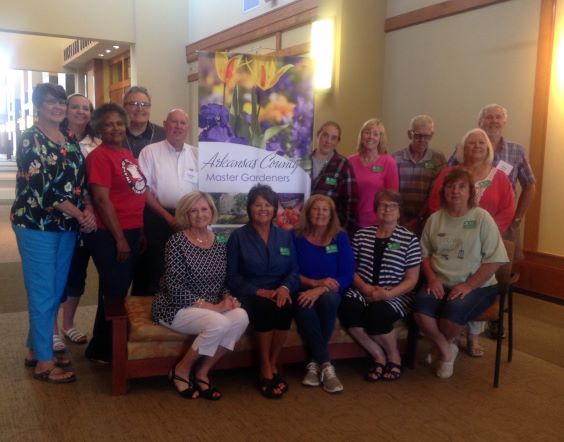 Arkansas County Master Gardener Program
Master Gardeners are volunteers. They are people from all walks of life who have an interest in gardening, a willingness to learn and a desire to help others solve their gardening problems. The Master Gardener volunteer program provides an opportunity for individuals interested in gardening to learn and serve their communities. Are you interested in becoming a Master Gardener volunteer in Arkansas County? Contact Phil Horton, CEA - Agriculture at the Arkansas County Office.
Photo: 2018 Master Gardener Class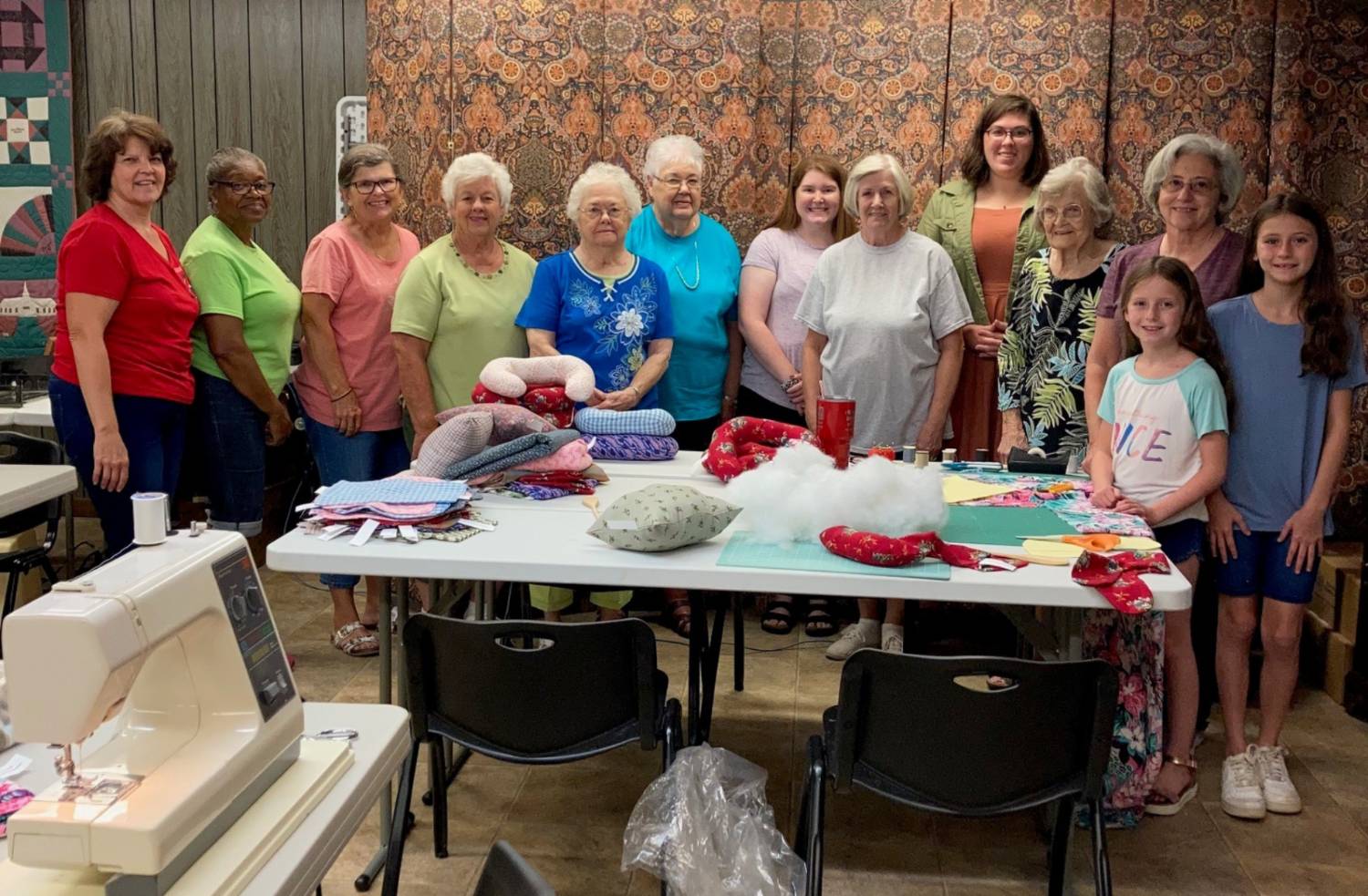 Extension Homemakers Care
Members of the Arkansas County Extension Homemakers have made it their mission to empower individuals and families to improve their lives through continuing education, leadership development, and community service. EH club members donate their time and talent whether in cutting material, sewing, delivering, or simply supporting others to create the projects that enrich our community.
EH members met at the Arkansas County Cooperative Extension Service for a day of fellowship, fun, food and helping others. Thirty-four neck and knee comfort pillows were completed by EH members and delivered to DeWitt City Hospital with more to come.
A comfort pillow is small and can be used for an under-arm pillow, incision pillow, arm rest pillow, breast support pillow, knee pillow, or neck pillow. They are made out of machine-washable fabric and stuffed with fiberfill for easy care. A comfort pillow is just a little thing – that can remind others that someone cares!
Photo: EH Members participating in the Comfort Pillow Workshop.