Current Funding Opportunities – Federal, State and Local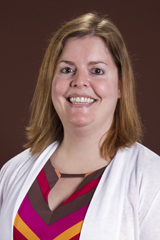 There are many funding opportunities listed right now as it is the end of the federal fiscal year. One such opportunity listed on FBO.gov includes a combined synopsis/solicitation at the Little Rock Airforce Base to clean gutters at multiple facilities on site. This contract is set aside for total small business.
There is also a service disabled veteran owned small business set aside contract with the Department of Veteran Affairs in Fayetteville to replace the hospital's HVAC unit. You can find more detailed information on both federal contracting opportunities below.
Solicitation Name – Clean Gutter Multi Facility
Solicitation Number - F2S3C58130A002
Agency – Department of the Air Force
Office – Air Mobility Command
Response Date – June 28, 2018
Web link to solicitation - www.fbo.gov/index.php?s=opportunity&mode=form&id=874c1ed71305a5305c2cc870b2e96491&tab=core&_cview=0
Solicitation Name – Replace Air Handling Unit (HVAC) with Roof Top Unit (RTU)
Solicitation Number -36C25618R0552
Agency – Department of Veteran Affairs
Office – Fayetteville VAMC
Response Date – July 12, 2018
Web link to solicitation - www.fbo.gov/index.php?s=opportunity&mode=form&id=3c6358a17e060a6988c7ea1995c38aca&tab=core&_cview=1

If the current federal opportunities are not something your business is interested in, there are also state and local funding opportunities that can be found at Arkansas Bid Network as well as the Department of Finance and Administration.
Here are some examples of current solicitations in the state:
Solicitation Name – Body Worn Camera System - RFQ
The city of Little Rock is seeking to improve its service to the public by outfitting its police force with body worn cameras.
Buyer – City of Little Rock
Due date – August 29, 2018
Web link – https://supplier.littlerock.gov/sscmprod/SourcingSupplier/lm?_ln=OpenForBid&_r=3&bto=SourcingEvent&dataarea=sscmprod&name=Summary&service=form&webappname=SourcingSupplier&Company=100&SourcingEvent=87
Solicitation Name – Janitorial Service
Provide janitorial service to one building located at 625 Marshall, Little Rock, AR 72201
Bid Number - SP-18-0141
Buyer – State of Arkansas, DFA – Division of Building Authority
Email - timothyf.hicks@dfa.arkansas.gov
Due date – July 19, 2018, 2pm CST
Web link to solicitation documents - www.arkansas.gov/dfa/procurement/bids/bid_info.php?bid_number=SP-18-0141
Feel free to give our APAC Procurement Counselors a call in Little Rock at 501-671-2390 or in Northwest Arkansas at 501-650-6180 for assistance with any of these solicitations.